Owner Russell Joe Jr created Quality Sewer & Drain Cleaning as an offshoot of his father's business, Quality Plumbing & Sewer Cleaning out of WNY. "I'd grown up around my father's business all my life." I started Quality Sewer & Drain Cleaning because people rely on this kind of service and they deserve Quality work done right.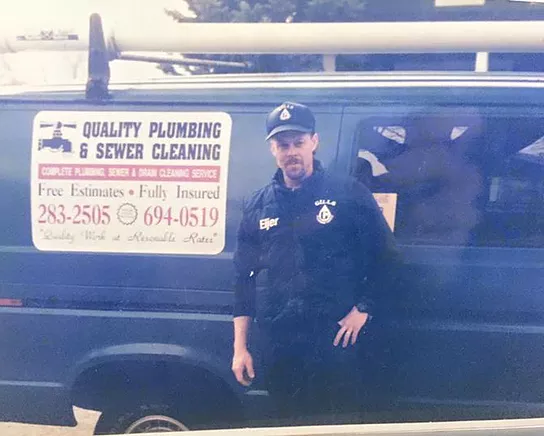 This is My Dad Russell Joe Sr. when he started out 30+ Years Ago -Proud of you!
Being part of a family-owned business that has been in existence for over 26 years not only taught Russell about the Sewer & drain cleaning business, but also how to carry on the tradition of quality and prompt, professional service at an affordable price.